Commercial Mortgage Banking
PNFP is extremely well positioned to identify the best financing option for our investor clients regardless of property type, loan size or need. That's because our highly experienced commercial mortgage bankers have multiple years of experience in this industry, and their extensive list of institutional industry partners include life insurance companies, pension funds, CMBS and various agency lenders.
Our commercial mortgage bankers are better positioned than most to structure the appropriate non-recourse financing solution for your individual request regardless of property type or nuance, and connect with you the most competitive third party capital sources available in the industry. We work on a broad array of projects, selecting multiple institutional capital sources to compete on each opportunity, ensuring a competitive outcome to each assignment. Our objective and transparent approach to your specific request, combined with exceptional service after the loan is closed, is why so many of our clients return to us for their next loan request. 
Property Types

Loan Types

Multifamily
Industrial
Retail
Office
Medical Office
Hospitality
Self-Storage
Single Tenant Credit Retail and Office
Owner/Occupied
Specialty/Other

Fixed and Floating Rate, Non and Partial-Recourse Debt
Long and Short Term
Structured Finance
Construction to Perm Financing
Participating Debt
Forward Commitments
Acquisition Financing
Interim/Bridge Financing
Mezzanine Financing

 
Meet the Team
---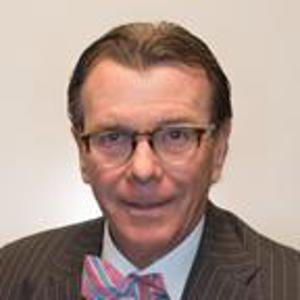 Jim Going
Senior Vice President, Financial Advisor
Jim Going join PNFP Real Estate Capital Markets in 2017 as senior vice president and head of the multifamily small-balance lending (SBL) team. 
Jim has more than 25 years of experience providing services to the financial institution sector, primarily specializing in small-balance commercial real estate and multifamily lending. These services include mergers and acquisitions, portfolio management, operations, compliance, audits, loan originations, loan acquisitions and disposition, and securitizations. 
Prior to joining PNFP, Jim was the chief executive officer of a non-bank specialty finance company that focused on small-balance commercial real estate and multifamily debt opportunities. He has been asked to speak on the topic of small-balance commercial real estate lending at industry conferences and has been featured and or quoted in several industry journals.
Jim earned both a master's degree and a bachelor's degree in accounting from Arkansas State University and has passed the Certified Public Accountants exam.
---